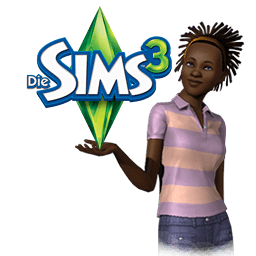 I already blogged about this at my other blog but I guess it's just fitting that I blog about this here considering this a is "fandom blog". Anyway, I'm loving The Sims 3! I know about the game even years ago but since I'm not really a PC gamer and well a gamer in general, I didn't really bother checking this game out. I think Floyd suggested this game for me to play for a lot of reasons that I can't remember. I finally played the game earlier this year or late last year and I think I played it for a month or two until I got distracted and started doing/watching/playing something else. (I hate it that I have short attention span.)
Months passed and I decided to play again. This time, I got introduced to custom content and well DLC. And that made me stay I guess. At first I only tried installing custom clothes and hairs but then I started downloading objects and then started building houses. I'm addicted to building houses, I tell you! I love to build modern houses especially. I'm fascinated with modern houses but unfortunately, I'm yet to be satisfied with my "architectural skills". LOL~ I'd like to download some really nice custom houses but the expansion requirements are stopping me. I can't have all the expansion packs right now but I'm planning someday to get it all. Kekeke.
Now recently, I leaned about towns and the Create-A-World tool. I guess I won't touch CAW because I heard it's very time consuming and I don't want that. I'm not living my sims' life. I have a life of my own. LOL~ (Tho, playing TS3 already ate so much of my time. OTL)
Actually, I'm trying to say away to build mode. I want to focus on playing the game. I haven't actually reached the point where one of my sims died (maybe because I set the aging to epic life span and I think I cheated once.)
After playing this game for so many times now, everything in real life seems so Sim~mish for me. I see it in everything! XD I guess it really mirrors things in life since it's a simulation game.